How to distinguish an original iPhone battery from a fake
Share
From

Carol
publisher

Carol
Issue Time

2020-10-19
Summary
How to distinguish an original iPhone battery from
How to distinguish an original iPhone battery from a fake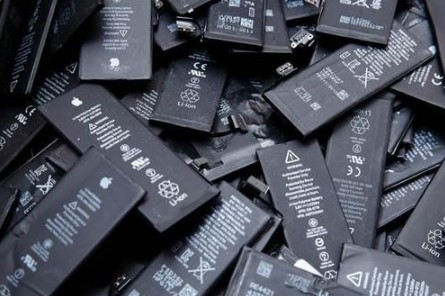 They told and showed.
In December 2017, it became officially known that the performance of the iPhone 6, iPhone 6s, iPhone SE and iPhone 7 decreases as their batteries are depleted or smartphones are in the cold. Replacing the old battery with a new one, thus, allows not only to noticeably increase the battery life of these iPhone models, but also to greatly increase the speed of work. It is important to understand that the battery in the iPhone is strongly recommended to be replaced with the original one. In this manual, we have told you about the simplest but effective ways to distinguish an original iPhone battery from a fake one.
The appearance will give out a fake
The easiest way to identify a fake iPhone battery is to thoroughly examine and compare it with the original model. Craftsmen, mostly Chinese, sometimes quite accurately copy the appearance of Apple batteries, but, of course, they cannot achieve complete identity.
First, let's show how the original batteries look for different iPhone models. Comparison of the photos below with the purchased batteries in most cases will already be enough to identify a fake, or, conversely, to verify the authenticity of the battery.
What to look for when visually inspecting an iPhone battery? For all. All inscriptions, logos, font and size must be identical to the original. Any discrepancy will mean that this is a fake.
The last doubts will help to dispel the inspection of contacts. Genuine iPhone batteries are golden, shiny and, of course, clean, without even a hint of dirt.
Specify capacity
Also, when buying a battery for iPhone, it is highly recommended to check its capacity. For official models, it is written on the front of the battery. If the capacity of the battery being purchased differs from the one officially declared for your model, then this is a fake.
Official battery capacity for all iPhone models:
iPhone 2G - 1400 mAh,
iPhone 3G - 1150 mAh,
iPhone 3GS - 1219 mAh,
iPhone 4 - 1420 mAh,
iPhone 4s - 1430 mAh,
iPhone 5 - 1440 mAh,
iPhone 5c - 1510 mAh,
iPhone 5s - 1560 mAh,
iPhone 6 - 1810 mAh,
iPhone 6 Plus - 2915mAh,
iPhone 6s - 1715 mAh,
iPhone 6s Plus - 2750 mAh,
iPhone 7 - 1960 mAh,
iPhone 7 Plus - 2900mAh,
iPhone 8 - 1821 mAh,
iPhone 8 Plus - 2675 mAh,
iPhone X - 2716 mAh.
Do I have to buy an original battery?
It is not recommended to install any non-original components in the iPhone. With the release of iOS 11, many unofficially refurbished iPhones have been blocked by error 0xE8000013, which we detailed here. Smartphones with replaced batteries were not affected by this error, but who knows what Apple plans for the future?
Nevertheless, it is still possible to replace the battery in the iPhone with a non-original one. The main thing is to choose a quality battery. And quality means not cheap. This is the basic rule that we recommend to follow when choosing
I bought a battery, how do I change it?
If you are confident in your technique repair skills, then you can replace the iPhone battery on your own.